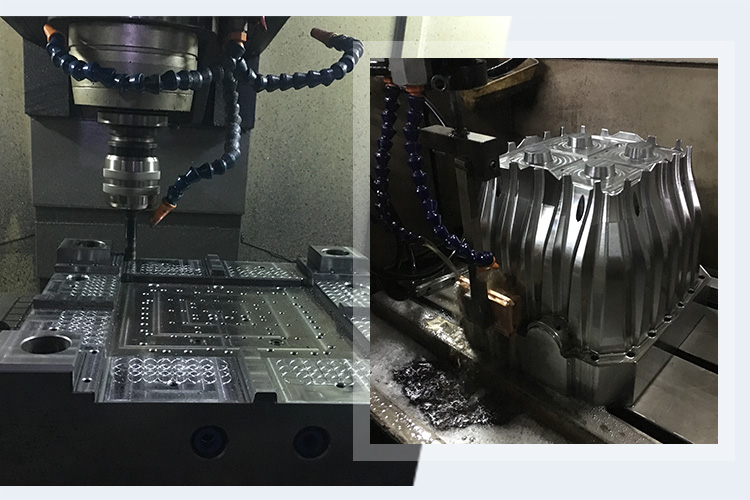 Export Country:
South Africa
Completion Time:
45 days
Tag: Ground Box Mould
This box is applied underground. The most concern is the load strength for the part,but the cost is also to be addressed. We have to make the cost as lower as possible and meet the requirements.
Balance the special requirement with the unit cost.
Optimize the design with our software to analyze the load strength and keep the design simple and easier for work.
Product Application Field
This product is mainly used to protect underground optical fiber and cable equipment. This product replaces the original metal device, which has better corrosion resistance, weathering resistance and long service life.
A total of 23 parts and 18 sets of molds have been developed in this project, and the design life of molds is more than 500000. Design materials include ABS, PP + 20% GF, PA + 10% GF and POM. Because POM and GF have great damage to the mold, if the material is conventional mold material, it will seriously affect the service life of the mold. Therefore, Mold core and cavity are made of S136 steel after heat treatment to ensure hardness and life. S136 heat treatment is adopted for the whole series of molds, which can ensure the service life of the mold, but increase the processing cycle and difficulty.
Three of the products have complex structures, and more than 50 copper electrodes are used in EDM processing. Increased processing time.
For one set of products, after modifying the product under our suggestion, four large sliders need to be processed. The processing time and mold testing time are increased.
Mold Analysis, CNC Rough Machining, Heat Treating, Finishing Machining, Wire Cutting, EDM, Polishing, Texture.
Maximum die size: 1500*1500*1250mm
Delivery time: 50 days
Part Quantity: 23 pcs
Mold Quantity: 18 sets
Number of Processed Sliders: 35 pcs
Mold Material: S136, NAK80, P20, 718, 45#, etc.
Part Material: ABS, PP + 20%GF, PA + 10% GF and POM
Project Leader: Ken Yeo