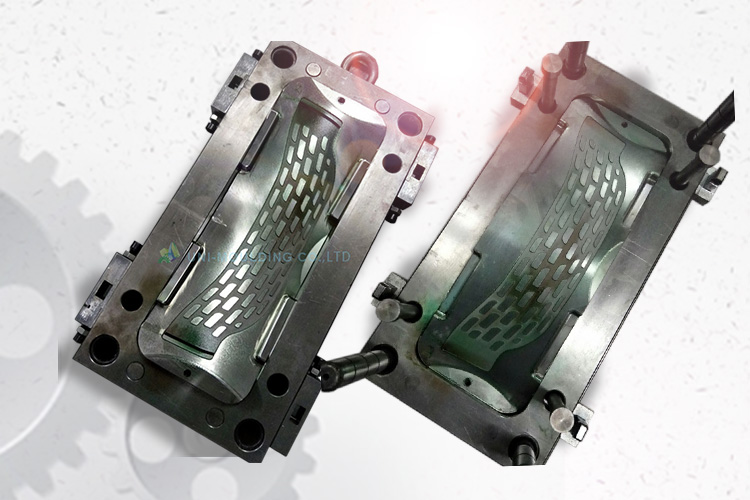 Export Country:
England
Completion Time:
1 Month
Tag: Office Chair Back

Mold Base:DME
Mold Material: S136 Heat Treated
Part Material: TPU
The part line is curved, not straight and not ejection pins applied .
It highly depends on the mold maker's skill and knowledge. We are lucky to have our own mold makers who fulfills the job over 20 years.
Product Application Field
Office chair,Office Supplies
PVC corrosion mold: S136 heat treatment is adopted to increase the hardness and corrosion resistance of the die;
PP chair keel shrinkage: Due to the thick wall thickness of chair keel, PP material is easy to shrink, we first thinned the wall thickness of the keel, and then we added keel ribs to increase the strength of the product. In fact, we add a certain proportion of glass fiber to PP material to increase the strength effect, and appropriately add a certain amount of calcium sulfate and toughening agent to ensure that the product is not easy to shrink and the fluidity of the material can maintain the original properties.
Chair assembly coordination: Before developing the mold, we first processed some samples with a 3D printer, assembled and adapted them, and found out the corresponding problem points, so as to change the design scheme. Before the mold design, we also conducted mold flow analysis on the product, and have used SolidWorks to test the assembly and adaptation details of the product.
The customer designed to use ABS at the wear position of the Department. After test, discussion and negotiation with the customer, the ABS material was replaced with POM material, so that the product has better wear resistance and ensures the service life of plastic office chairs. It has been recognized by customers.
Material replacement:
Mold Analysis, CNC Rough Machining, Heat Treating, Finishing Machining, Wire Cutting, EDM, Polishing, Texture.
Maximum die size: 1300*1000*800mm
Export Area: EU
Delivery time: 45 days
Part Quantity: 7 pcs
Mold Quantity: 6 sets
Number of Processed Sliders: 12 pcs
Mold Material: S136, NAK80, P20, 718, 45#, etc.
Part Material: PVC, PP+GF, POM
Project Leader: Ken Yeo
PVC, PP+GF, Air Trap, Shrinkage, SolidWorks